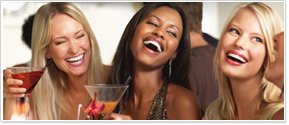 Interested in booking a party? Get in touch with us via the form below and we'll get back to you as soon as possible!

When you book a party,you get a FREE gift ,1 Item 30-50% off, 10% of sale in Free products,
Most of all you and your friends will have an amazing evening that you will never forget.
Girls Night Out Parties

Couples Parties

Bachelorette Parties

Birthday Parties


Parties with Themes

Just Divorced or Newly Single Parties

Parties that are over 40 miles are subject to a traveling Fee.

Tamara Love Phone: 716-602-9617


Email: Tamara_ny77@yahoo.com



Hours of Operation

Mon-Fri: 11am-10pm

Sat: 1pm-10pm

Sun: 1pm-10pm

Please add your phone number and the best time to call,Thank you

WE ARE VERY HAPPY WITH OUR WEBSITE~NO SOLICITATIONS PLEASE!!!